About PROperties, Inc.
Your Complete Building Services Company
PROperties Inc, was created in 2005 as a direct response to Delphi Construction Inc.'s clients expressing a need for a single source facility service and maintenance company upon project completion.
Born out of the construction industry, PROperties Inc. unlike other companies is in the unique position of employing an industry leading team of professional, licensed and skilled construction, facility management, real estate and trade professionals on staff including HVAC Technicians, Master Electricians, Experienced Carpenters and Diligent Laborers along with retaining an extensive network of local specialty sub-contractors.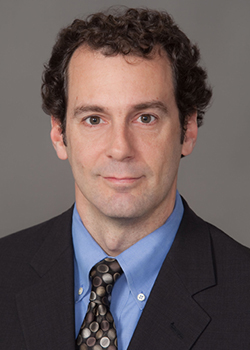 Jake Simmons, President
As the founder, owner and president of Properties, Inc., Jake's vision and energy drive the organization to exceed in all aspects. Starting as a construction project manager in 1994, he worked his way up to senior project manager before purchasing his own construction company in 2001. Expanding on his growing success in the construction industry, Jake founded Properties, Inc. in 2005, with his vision to provide a high level of properties management services. As the head of the organization, he is responsible for the company's vision, working philosophy, organization and leadership in all respects
Contact Jake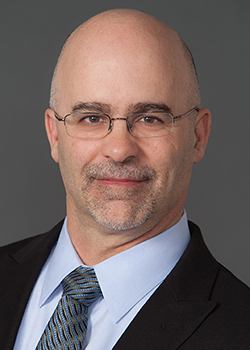 Mark Paronich, CFO
Mark has been with the company since its inception as it's CFO. He has over 30 years of experience as financial professional and brings a depth of knowledge from related construction and real estate positions. Mark has extensive experience in implementing controls and systems and has spearheaded Properties effort to maximize efficiency through the use of current technologies.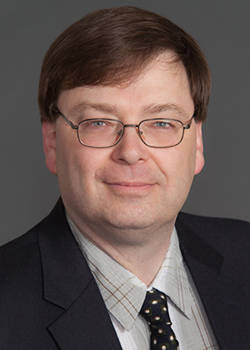 Ken Brooks, Project Controller
A graduate of Wentworth Institute of Technology, Ken earned an Associate's Degree in Architectural Engineering and a Bachelor's of Science Degree in Building Construction. His 29 years of construction experience covers a wide variety of activities including construction superintendent, municipal building inspector, construction project manager, facilities management, construction materials sales, space planning and design, contracts and construction controls management.

Ken has been with the company from its founding, providing a variety of essential functions including contracts management, risk control, systems development, space planning and design services. With a broad experience base in construction, he provides an in-house resource covering a wide variety of facilities issues and technical expertise to assist the organization in delivering quality services to our diverse customer base.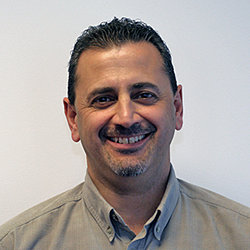 Mark Leonardi, General Manager/Construction Division Manager
Mark has been entrenched in the facility service/construction field for over 30 years. With over 25 years of experience in the industry as a licensed field electrician, an independent contractor and private business owner he has serviced a diverse clientele with a wide spectrum of scope from the residential and commercial markets including but not limited to medical, industrial, office, flex, warehouse/distribution, and financial facilities.

Mark acquired his Massachusetts Construction Supervisor License 10+ years ago and since then has established a skill set and awareness that facilitates successful projects throughout all aspects of the construction process specifically in budget development, purchasing, scheduling and management.

As the General Manager and Manager of the PROperties Inc. construction division Mark's technical background and seasoned practice on a vast scale of construction projects and building systems has attributed to his critical knowledge and personal understanding of process, performance, resolution, management and oversight which is an invaluable advantage to his clients.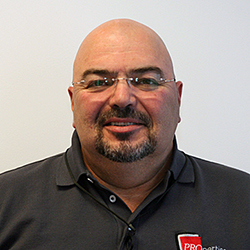 Mike OConnor, Mechanical/HVAC Division Manager
Mike O'Connor has been in the HVAC trade for over thirty-five years. Since 1977 he has been developing his aptitude in all facets of installation and service related to HVAC and control systems.
As a result of his significant time in the industry he has direct experience working in a multitude of facilities and properties throughout the commercial market ranging from Hospital/Medical Facilities to Assisted Living Communities and Commercial Office Buildings. Mike's extensive background in mechanical construction has given him valuable technical insight, a proven asset for generating effective solutions to operational problems and developing true preventative maintenance scope for programs to keep equipment and systems running at optimal levels.

As the Mechanical/HVAC Division Manager for PROperties, Inc, Mike O'Connor is responsible for all phases, scope and scheduling for service response, maintenance programs, and HVAC installation projects. From design build projects and system commissioning/balancing to custom tailored preventative maintenance programs and 24/7 emergency service calls Mike is a tested professional focused on effective solutions and customer satisfaction.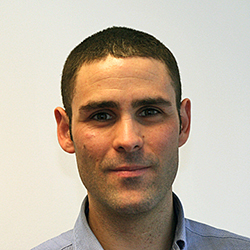 Anthony Fanelli, Manager of Facilities Services
Anthony has been in the commercial property service/management/real estate business for over 10 years and currently holds his Massachusetts Real Estate Broker's License. Before coming to PROperties, Inc. in 2013, Anthony held a position as Property Manager and Leasing Agent for multiple class A office buildings tenanting medical, educational, non-profit, state agencies and financial institutions in Central Massachusetts. Through his experience in multiple capacities of the industry he has developed a skill set that allows for a complete and thorough overview of each aspect and nuance of facility operations, management, budgeting and leasing. This comprehensive knowledge and unique perspective has proven critical in assisting property owners, facility managers and management professionals in effective and careful planning and decision making.

As Manager of Facility Services Division of PROperties, Inc. Anthony works with clients to evaluate the performance and condition of their facility's overall integrity, core systems, equipment and aesthetic value to set a benchmark for the development of custom tailored facility maintenance programs intended to optimize performance, reduce costs and expenses, establish a safe and clean environment and increase value.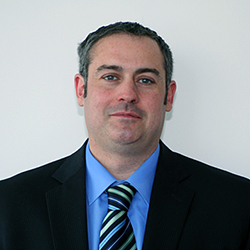 Robert Reddish, Director of Business Development
Robert earned a bachelor's degree in marketing from Assumption College in Worcester MA in 2003. He then started his career in the service industry which is where he has been for the past 12 years. He became an expert in his field while working for a national company here in the Boston area specializing in HVAC and state energy programs. He was a key player in millions of dollars' worth of Energy Projects with municipalities in MA, while also training and managing a team as the sales manager for the service division.

As the Director of Business Development for PROperties, Inc. Robert develops programs for clients to reduce energy costs, prolong the life of valuable assets, increase efficiency, and provide a clean and safe working environment. His goal is to build a partnership with clients and provide them with a single source solution to take care of all their service needs.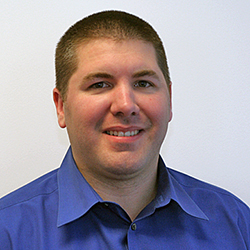 Steve Ormonde, Accounting Manager
Steve joined PROpeties Inc. as a staff accountant in 2014. He handles the daily accounting tasks which include managing accounts payable/receivable, financial preparation/reporting, and payroll. He has brought over 8 years of experience working as an accountant in the service management and construction field. Steve has quickly worked his way up to the Accounting Manager position here with PROperties, Inc.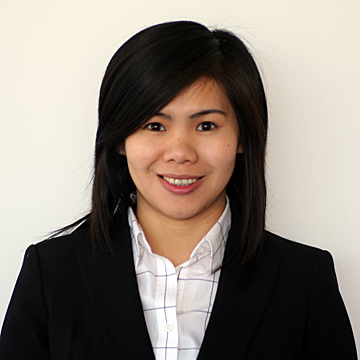 Xiao Ling Zhong, Staff Accountant
Xiaoling is a staff accountant who recently joined PROperties, Inc. She received her Bachelor of Arts Degree in Business Administration and Finance in UK, and Master of Science degree in Project Management with concentration in Finance from Northeastern University in MA in 2015. Xiaoling has two years accounting experiences after she finished her undergraduate. As the accountant for PROperties, Inc. Xiaoling deals with the daily accounting tasks which include accounts payable/receivable and financial reporting. She hopes to bring more value to the company.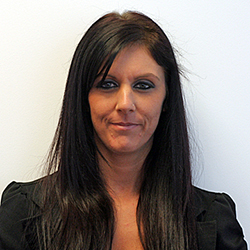 Kelsey Harrison, Office Manager
Kelsey has worked as an administrative assistant for over seven years, five of those years specializing in the Health, Safety and Environmental field.

During her tenure in the Health, Safety and Environmental field she was a critical asset in the development and implementation of the OSHA Voluntary Protection Program (VPP) recertification. Kelsey organized, scheduled, coordinated and managed the corporate safety training program, hazardous and non-hazardous waste manifest, contractor program, SDS filing system and created/instituted/managed lock out tag out protocol and procedures. Kelsey also worked directly with the Quality Control department managing global specifications and assisting in the creation of the new Global Specification Database now used worldwide.

In addition to her standard scope of performance tasks and responsibilities she was also engaged as a planner/buyer for multiple companies within the industry, specifically in the chemical manufacturing and scientific glass manufacturing fields.
Your single source solution: PROperties, Inc. is part of your facility team.
Our knowledgeable and experienced staff will work with you to develop, institute, manage and support your facilities' goals, projects, maintenance and budget.
Through the implementation of our latest construction/service based technology and software, customizable and client tailored Preventative Maintenance Programs and 24/7 Emergency Response Service we create a single seamless, transparent, and effective resource for our clients.
PROperties, Inc. has proven to be a value driven resource for Building Owners and Facility Managers by reducing operating expenses, costly equipment down-time and maintaining facility system, equipment and envelope integrity all while adding the intangible value associated by the creation of a safe, clean, productive and comfortable environment for staff, customers, tenants, clients and guests.
PROperties, Inc. is always looking for skilled, experienced and talented people to join our team in the following fields:
HVAC, Carpentry, Electrical and Plumbing.
If you are committed to success and looking for a company that values their employees, you might be the right fit for PROperties, Inc. – please click here to submit your resume.
PROperties, Inc. structures services and preventative maintenance programs to accommodate and respond to the needs of our clients and their specific facility characteristics, as a result of our flexibility and diversity in managing a wide variation in scope we have built strong client relationships in multiple types of facilities in the market including:
Medical Offices, Health Care Facilities and Hospitals
Assisted Living Facilities and Specialty Communities
Financial Institutions and Banks
Corporate Offices and Headquarters
Educational Institutions and Schools
Class A Commercial Office Buildings
Industrial/Warehouse
Flex Buildings

" PROperties is a collection of intelligent, hard-working individuals who do everything they can for their customers.

–Erik Jarnryd, Chairman and CEO, Harvey Building Products
" PROperties has been maintaining our facilities and has done so perfectly … I recommend their services highly and without reservation."
–Paul F. Vinger, M.D.  Lexington Eye Associates
" The PROperties team is courteous, professional, prompt and communicates well with our management… I am pleased to recommend the PROperties team to others who want to keep their facilities running smoothly and looking like new."
–Paul N. Noce, President/CEO, Energy Credit Union.
"The Preventative maintenance plans instituted by PROperties have lowered and stabilized our overall maintenance cost."

-Walter Bartkus, Director of Facilities for New England Deaconess Association
"PROperties,Inc. have been our full service property managers for the past three years. We couldn't be more pleased with their performance in ensuring that our Bank facilities are maintained professionally at all times. Routine maintenance is handled seamlessly in a timely manner according to pre-established schedules and budgets. PROperties,Inc. is also very responsive to non-routine maintenance issues, which allows Bank management to focus on the business of banking. I would recommend their services without hesitation."
-Bob Balletto, President/CE Georgetown Bank Georgetown, MA
Maximize Your Operational Efficiency with Our Preventative Maintenance Programs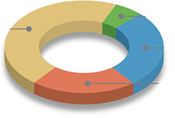 Discover how PROperties, Inc enables business decision makers to get a handle on their operational, maintenance budgets.
learn more about PMP's>
Call: 781.893.9900