Seamless Integration of Property Management Team and Services
Property Management Servicesback to top
Professional property management is a critical component for maintaining property value, retaining tenants and maximizing return on investment to ownership. PROperties, Inc. is positioned to not only to analyze financial performance, benchmark facility status/condition, evaluate leases and service contracts but also create value and generate cash flow.
We work with our clients to develop a strategic plan for each property focused on sustainability and profitability with established objectives and priorities in mind.
Our company structure and model facilitates and streamlines the business of commercial property investment, ownership, management and maintenance and builds better bottom lines.


Contact us today to discuss how we may be of service
Services Snapshot
•Financial Accounting and Reporting.
•Rent collection, comprehensive record management and contract and lease administration
•Capital Budget Development
•Facility Systems and Equipment Benchmarking and Life Cycle-Cost Analysis
•Service contract development, evaluation, maintenance and/or bid process implementation
•Property Inspections and Testing
•Construction, remodel and Tenant fit-ups
•Preventative Maintenance Program Development and Institution
•Brokerage Services
•24/7 Emergency Response Service
Maximize Your Operational Efficiency with Our Preventative Maintenance Programs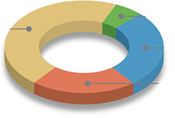 Discover how PROperties, Inc enables business decision makers to get a handle on their operational, maintenance budgets.
learn more about PMP's>
Call: 781.893.9900